Buying a Home With Jamie and Cynthia in Mammoth Lakes, California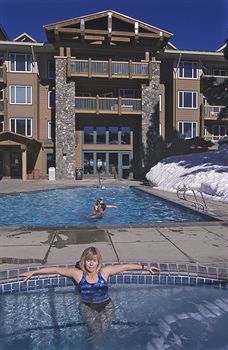 Finding and purchasing a property in Mammoth Lakes that will meet your needs is an exciting time! Our goal is to make this transition as easy as possible. We are experts in Mammoth Lakes and can help you determine which neighborhood is right for you as well as all the positives and negatives about each property so you know you are making the best decision. We are Airbnb/VRBO investment property experts. With over 7 years of nightly rental management experience, we offer the unique advantage of being able to fully inform you on which properties will make the most income for your investment.
Once you find the perfect property, you will most likely want to start renting it out! Ask us about our nightly rental company Ready 4 Rentals. We will manage your Mammoth property for a small 15% management fee. With our real estate marketing abiities, you will see more rental income with us than any other rental management company in town.
Before you start looking for a property you should ask yourself a few questions:
Where do you want to buy? Are there particular neighborhoods or communities that you like?
What kind of property would you like (need)? Are you looking for a particular style? How many bedrooms and bathrooms do you want? Garage?
Do you entertain often? Is a home suitable for entertaining something you're looking for?
Have you determined your price range or consulted a lender to determine the best price range? Our lender of choice is Shelly Logemann. She can often close in 21 days and when backed by her lending experience in Mammoth Lakes, your offer can easily compete with cash offers. Contact her today to get pre approved! Shelly Logemann Contact Info
Does a condo or a house suit your needs more? Remember, most houses in Mammoth cannot be rented out on a nightly basis. If you are looking to rent on Airbnb/VRBO, you will need to stick with a condo.
Are you looking to generate rental income when you are not using the property? If so, you will need to stick to condos as the town of Mammoth Lakes does not allow for nightly rentals on single family residences except in a few select areas.
By determining these factors, you are helping us scout out the perfect property for you. We can alert you as soon as any new listings hit the market or in some cases before they hit the market.
Contact us today about buying in Mammoth!